Chad Currey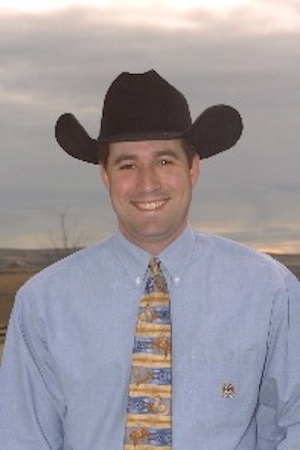 Personal History My family began Ranching in Juntura,Oregon in 1884. I grew up in the Ranching and Farming operation from the day I was born. Since the day I could walk,I've been working in the Ranching & Farming business and I enjoy every minute of it.
Currently I raise my family on a cow/calf Ranch and Farm operation in Ontario, Oregon.I started into the realestate business in the spring of 2004.
Farm/Ranch experience My farm and ranch experience comes from the years that I grew up on a working farm/cattle ranch. I have sold numerous ranches and farms in this area and I know the different types of soils and the different types of water rights and there priority dates. I specialize in 1031 Exchanges.Put my experience to work for you in selling/buying your next farm or ranch.
Residential Experience I have listed and sold homes around the treasure valley since 2004 from residential income properties for investors,to helping first time home buyers find there starter home. I also list/sale high end homes as well.I am licensed in Oregon and Idaho
Testimonials Hi Chad,
Thanks again for all your hard work in getting the property sold. I wish all real estate professionals were like you. I have to say that I was disappointed with the other's I had to use in selling the other properties in the other states.
Take care and I hope all goes well for you! If we get that way we will look you up! Jan Barker

We choose Chad Currey to sell our home because he was very familiar with the area and appeared to be very honest and have our best interests at heart. We were not disappointed. In fact we were very impressed with his dedication to our property sale and to us with constant communications and multipal property drive bys and showings. This was very important to us as we live out of state and were not able to make visits to the home and property. He was our eye's and ears on site and made every effort to go above and beyond as we were not able to travel to the property. We received multipal offers and sold within 30 days. We felt very comfortable with the advice he gave us and would advise other's to utilize him for the sale of their property.
Thanks Chad for everything( Jan Barker)

Chad was very helpful and showed us a number of properties until we found the home we were looking for. He was always eager and happy to help with any questions we had. Chad seemed to be very knowledgeable of the area and what each property had the most to offer us and our needs. He also had honest opinions about each property and pointed out any and all flaws the property had to let us be aware. I am glad we had Chad as our agent and I would recommend him to any one I can. ( Shaun & Mandy Travis)

I would highly recommend Chad Currey as a Agent, he has gone over and beyond our needs and was very helpful with anything we needed... His knowledge of the area we bought our place was extremely helpful as well ..If we ever buy a house again i will definitely being using Chad Currey. (Kelli Powell)
Position: Principal Broker/ Owner
Phone: 541-889-5800
Cell: 541-212-3880
Fax: 541-889-5900
Email: curreyrealestate@gmail.com
Link: www.chadcurreyrealestate.com